Flooding detector
FLO*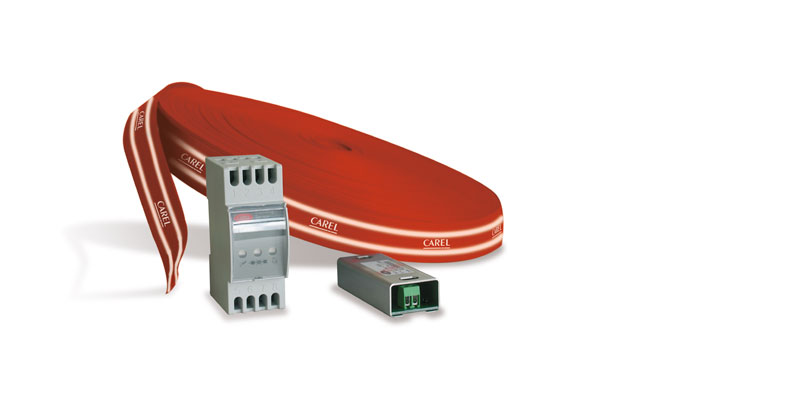 General characteristics

The new flood detecting device is able to sense the presence of water in an environment.
It is generally used to protect against flooding in computer rooms, offices, laboratories, special environments. It is made up of a detector (normally fitted on the electrical panel) and a sensor (installed in the position being checked).
When the sensor is wet by the water, the alarm is automatically activated on the detector, switching the status of the relay.
Documentation
Technical
Quick Guide

* Entries are ordered by date

Code
Description
Language
Date *
Release

Code

+040010026

Description

'Sondes et capteurs / Fühler und Sensoren Guide pour le choix et l'installation optimale Auswahl- und Installationshilfe

Language

FRE GER

Date

25/06/2021

Release

1.2

Code

+040010025

Description

Sonde e sensori / Probes and sensors Guida alla scelta e all'installazione ottimale Selection and optimal installation guide

Language

ENG ITA

Date

25/06/2021

Release

1.2

Technical Leaflets

* Entries are ordered by date

Code
Description
Language
Date *
Release

Code

+050004117

Description

FLOS*: détecteur anti-inondation par sonde / Wassermelder

Language

ENG FRE

Date

18/03/2020

Release

1.2

Code

+050004116

Description

FLOS* : rilevatore sensore anti-allagamento/flood sensor detector

Language

ENG ITA

Date

18/03/2020

Release

1.2
Commercial
Brochure

* Entries are ordered by date

Code
Description
Language
Date *
Release

Code

+302240501

Description

A simple and economical solution for resolving the problem of flooding

Language

ENG

Date

01/10/2004

Release

1.0

Code

+302240500

Description

Una soluzione semplice ed economica per rilevare i problemi di allagamento

Language

ITA

Date

01/10/2004

Release

1.0