DC Compressor Management (driven by CAREL)
Compressors with permanent magnet motors controlled by DC inverters are one of the most efficient technologies available in the world for HVAC/R applications.
This technology, originating from Japan, is becoming the market standard in home air-conditioning and heating applications. For almost 10 years, CAREL has been helping to disseminate this technology in both refrigeration and air-conditioning applications, especially the most energy-hungry of these, such as heat pumps, air-conditioners for data centers, water chillers, condensing units and refrigerated showcases.
The results are astonishing: energy savings of up to 60% thanks to the capacity to adapt to the cooling or heating demand in real time, down to less than 10% of the nominal load, with minimum power consumption and consequent extremely high seasonal energy efficiency ratio when compared to the most diffuse fixed speed compressor units.
All of this would not be possible however without the Power Plus family of inverters, the only devices available on the market that can control 100+ different models of DC compressors, among scroll, rotary, twin rotary and reciprocating technologies, made by the world's leading manufacturers, with cooling capacities up to 50kW or 90cc displacement.
These also include various refrigerant applications, such as HCFs (e.g. R410A, R404A, R407C, R134a), natural refrigerants (e.g. CO2, propane) and options, such as liquid injection, vapour injection, vertical or horizontal layout.
That's not all, being combined with the pCO and c.pCO series controllers, and Electronic Expansion Valves of the ExV family, this "CAREL system" integrates the compressor's electrical and thermodynamic characteristics, and is engineered based on in-depth lab tests conducted in collaboration with the compressor manufacturers.
Maximum efficiency and total reliability are therefore guaranteed by dynamic control of the compressor envelope, the area in which correct operation is guaranteed. However, when dealing with thermodynamics, the compressor envelope control is just the tip of the iceberg.
Dedicated functions have been developed to manage any compressor operating variable, such as discharge and sump temperatures, oil circulation, suction and discharge superheat as well as speed ramps and start-up and stop procedures.
CAREL's experience in this sector has also allowed this system to be upgraded with exclusive functions to protect the compressor and optimise the entire refrigeration system. This refers to the new Power Plus "class B" safety software that allows customers to certify their units in accordance with international safety standards (e.g. UL/EN 60335), without requiring additional components.
Don't forget the "crankcase heater" function. This valuable feature is dedicated to keep the compressor crankcase temperature to a proper value to prevent the oil from freezing and to enhance its lubricating function without requiring an actual heating element in the crankcase.
These are the reasons why the Power Plus is actually a Compressor Drive, rather than just a "general purpose" inverter, as the motor speed control is just a small portion of all its numerous functions dedicated to the compressor management.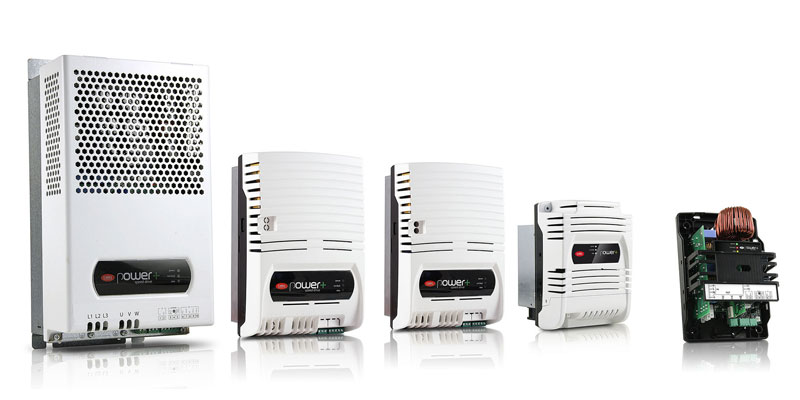 In the end, this CAREL control system is integrated into the final HVAC&R application, for example a heat pump, a condensing unit or a showcase so as to ensure the technology meets all the needs of the OEM and of the end user.
Some examples?
When driving water chillers, the Carel DC compressor system is able to directly control the water outlet temperature, reducing or even zeroing the need of a water tank buffer and allowing a more strict humidity control on the hydronic terminals.
When driving a refrigerated plug-in display case, its precise capacity modulation allows to reduce the number of defrosts per day with a consequent reduction of the energy cost of this application and makes the food temperature a "straight line" without any oscillating behaviour increasing the products life.
When driving a computer room air conditioning system, its capability to modulate compressor, expansion valve and fans allows the unit to run out of the design working conditions for hours (e.g. at unexpected external ambient temperatures) without compromising any component and without interrupting the essential cooling duty.
Related products and applications
---
Do you need more informations?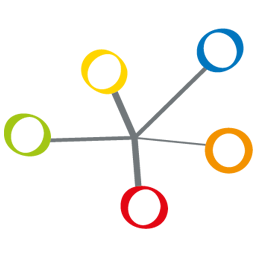 KNOWLEDGE CENTER